Miracle Thunder V2.89
Miracle Thunder v2.89 | 120+ Models Addes | New Year Update (1st Jan 2019)
Miracle 2.89 Thunder Edition !
Millions of Mobile Support
# Connect Auto CPU
# Connect Model Wise
# Last 8 Year Number 1
[X] Release Note MIRACLE Box & Miracle Thunder V2.89
1. MTK Add Meizu Preloader Port Support.
M2Note/M3S/M5S/M5/M5C/M5Note/U10/U20.
2. MTK Improve MEIZU Support.
3. Qualcomm Add Auto identify UFS and EMMC.
4. Qualcomm Add MI Prevent Relock(ADB) In ADB Mode.
5. Qualcomm Add MI6, MIUI10 Unlock Account ID.
6. Android Improve MI Disable Account.
7. Fix Some Bugs
8. Add 120+ Models MTK & Qualcomm Add News Models Support.
Work round the clock.....
Miracle Power Millions of Mobile Repairing Solution
Br [
SV
] Miracle Team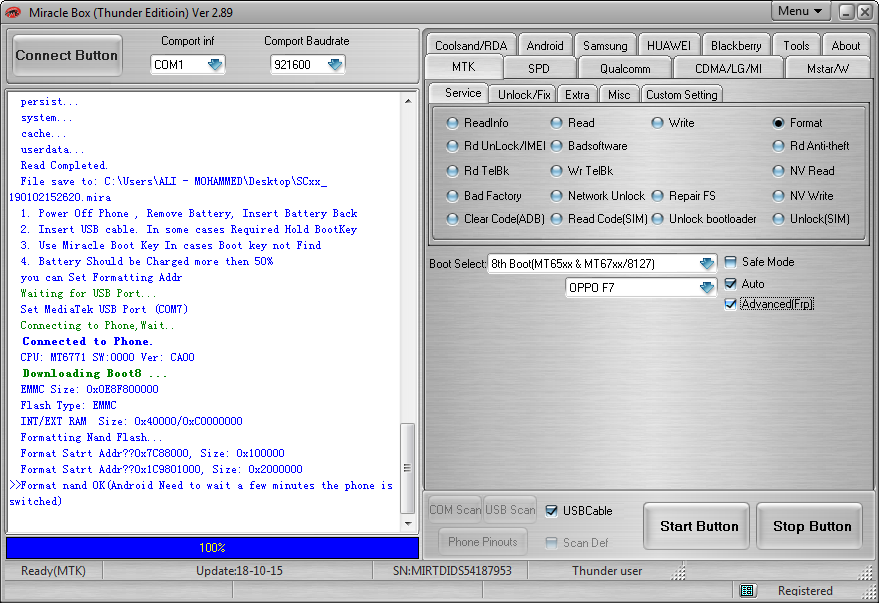 DOWNLOAD :
New User Download Full Setup
Old User Can Download Only Update Setup
Miracle Thunder Edition V.2.89
(Gdrive)
Miracle Thunder Edition V.2.89
(Mshare)
Miracle Thunder Edition V.2.89
(Mediafire)
Older Version :
MIRACLE THUNDER V.2.80
MIRACLE THUNDER V.2.81
MIRACLE THUNDER V.2.82
MIRACLE THUNDER V.2.84
MIRACLE THUNDER V.2.86
MIRACLE THUNDER V.2.87
MIRACLE THUNDER V.2.88
#Extra Tag :
miracle 2.88
MIRACLE Box V.2.89
MIRACLE THUNDER
SETUP Version 2.89
Miracle Thunder Edition 2.89
Miracle Latest Setup V2.89
MIRACLE Box & Mіrасlе Thundеr v2.89